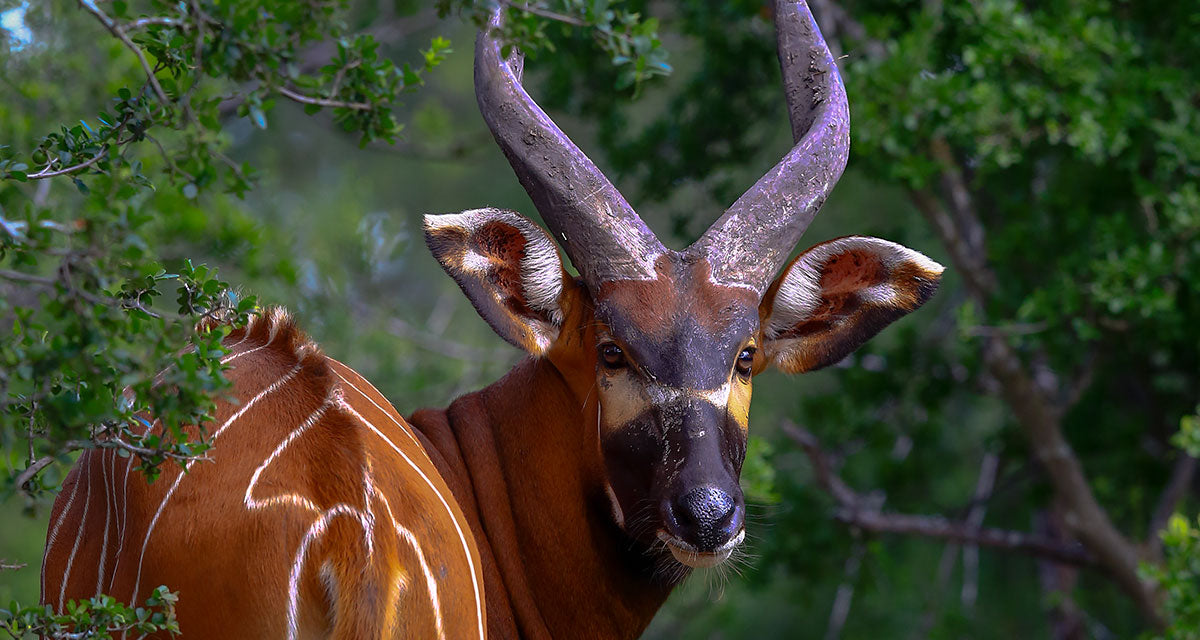 Bongo (Tragelaphus eurycerus)
A beautiful and majestic African antelope. Rare, elusive, and seldom encountered...much like really good gear.
Note About Items From The Amazon Rainforest

Our Hammocks, Wrist Bands, and other select items, which are procured from the indigenous peoples of the Amazon Rain Forest, are all-natural, handmade, very labor-intensive, and ethically and responsibly sourced ("green sourced").

Your purchase of these products helps to support the local indigenous people (Matis, Yacuna, Ticuna, Cacoma, and others) of the Amazon.

All of these products are ethically obtained from the renewable resources of the Amazonas thus respecting the environment and, also, the people who live there.

OUR MISSION

Our mission is to use our collective knowledge to give you the absolute best quality gear to equip you for your adventures, especially where equipment failure is not an option.

FROM US TO YOU

 We prefer to concentrate on just a few select, high-quality items - things we've found to be very handy, practical, and useful.

 

We design, test, and refine our gear at home base, then we take it into the field and put it through its paces. Field evaluations are done in places such as the African veldt, the Amazon rainforest, and the deserts, mountains, and swamps of the U.S.A. We do this because the field is the best place to find out if a product is totally ready for release or if it needs additional tweaking. Only after successfully passing our tests is our gear released to the market.

NON U.S.A. CUSTOMERS

Please be advised that Bongo Gear is not responsible for any import fees, taxes, or other costs associated with importing items into your country, so please research the importation costs/fees/taxes prior to placing an order. Items returned due to non payment of import taxes/fees will not be refunded. If an item is returned due to non payment of import fees/taxes, we will not be able to ship the item again until the secondary shipping costs are paid for.